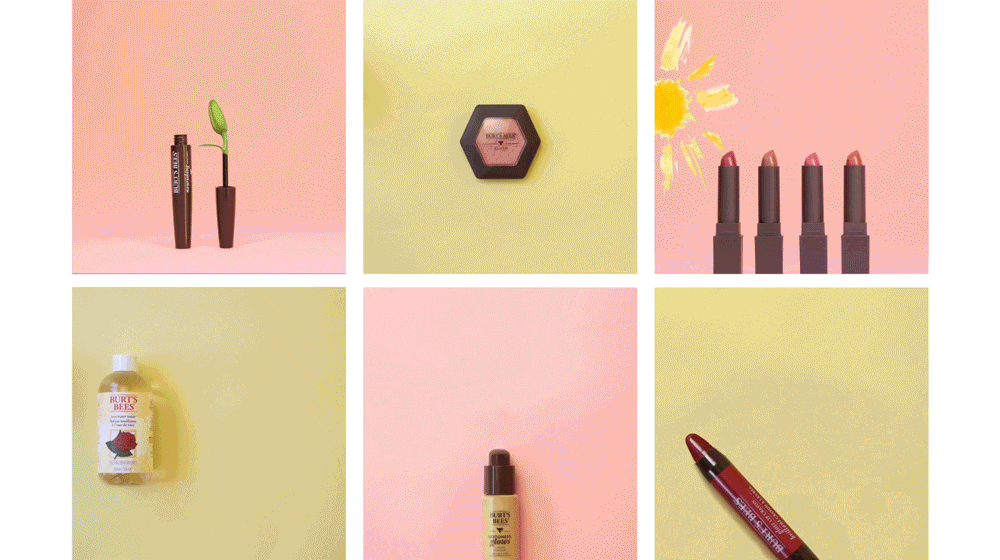 As a freelance content creator for Burt's Bees, I make everything from GIFs to Instagram stories to social advertisements.
I shoot products and design the brand's #mindfulmonday posts.
I create Instagram stories for: product launches, BTS sneak-peeks of Burt's Bees shoots, and some of the brand's paid story advertisements.
I also edit footage to create teaser films, such as this series of films that I cut to tease a Behind the Casting" series for the brand's Free Your Beauty campaign.