As editor-in-chief and founder of Coulture, I set the theme for this edition: "The Throwback Issue." I led our team to style throwbacks in both a stylish and accessible way.
My co-founder and I wrote our letter from the editors, which set the tone for the issue and encouraged our readers to feel inspired by the fusion of old and new.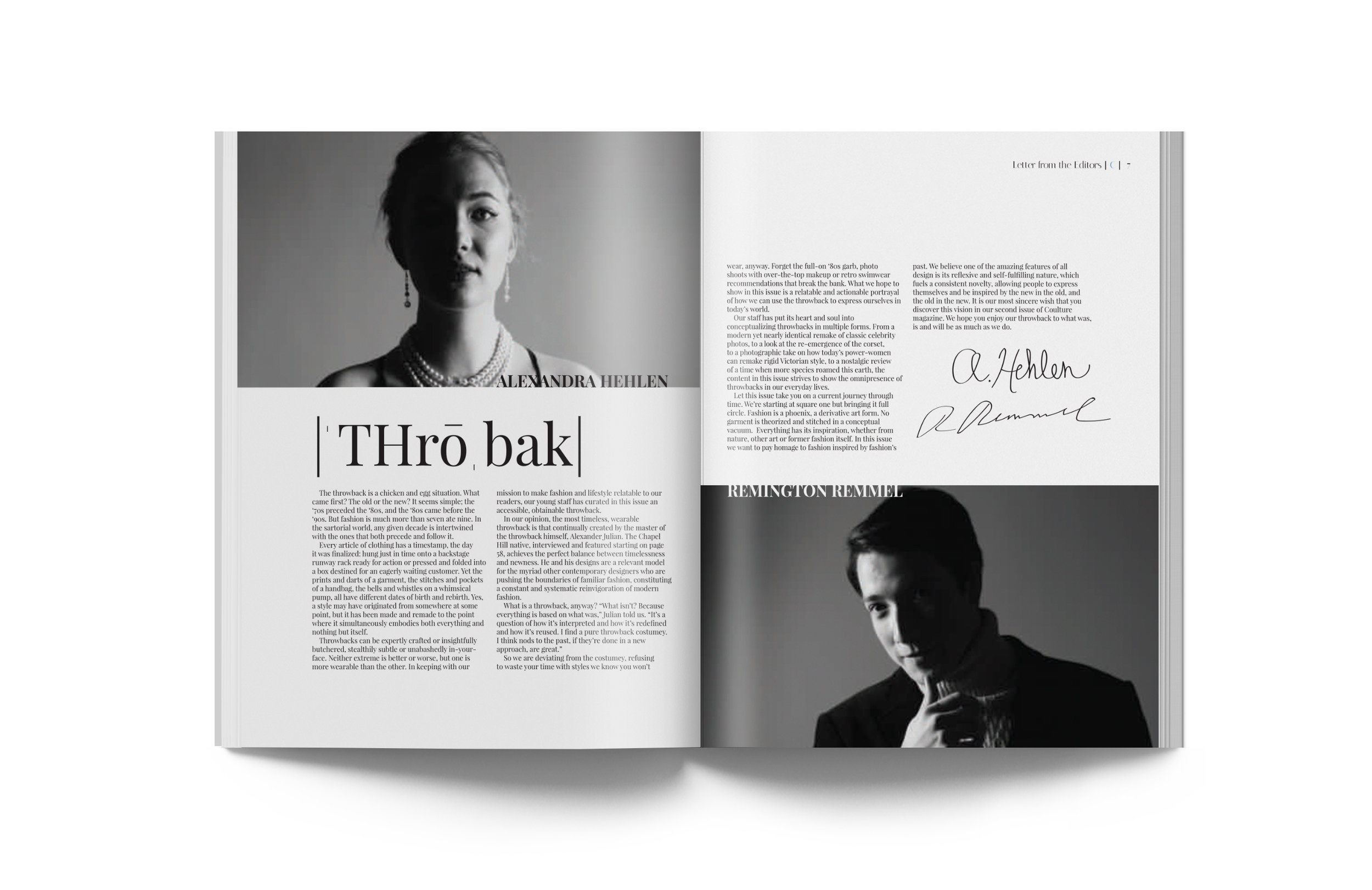 I wrote this issue's main feature about the master of the throwback: fashion designer Alexander Julian.
I directed a swimwear shoot styled with enviable '60s glam.
I also directed a shoot that reimagined Victorian fashion in a modern, dreamy context.
As editor-in-chief, I manage production of the magazine from start to finish. I set the higher-level theme for each issue, edit content, direct photoshoots and supervise graphic design. Check out the full issue below.